News
This week The apache Ignite book becomes one of the top books of leanpub.

Saturday
Book review: High Performance in-memory computing with Apache Ignite by Sadruddin Md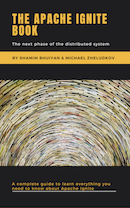 A new title The Apache Ignite book has been released including Ignite 2.6 and above.
Read the full book review by
Sadruddin Md
.